Intuitive Healer. Transformational Coach. Motivational Speaker.
2018
Lost Soul from Upstate NY
Grew up with Narcissistic parents + Sociopathic sister
Toxic Was the Norm
Diagnosed With Fibromyalgia at 18 yro
Lost + Suffering + Victim
Raped, Abandoned, Abused
LIFE = HELL
10 YRS Drug Addiction + Alcohol Abuse
Stripper for 11 years
Low Self Worth + Bad Choices
Suicidal Thoughts, Depression, Anxiety
Unempowered + Unevolved Intuitive Empath
Dark Knight of The Soul
VS
TODAY
Enlightened & Empowered Soul Living in Los Angeles
Living a Freedom Lifestyle
CONQUERER
Free From Narcissist, Sociopaths, Energy Vampires
COMPLETELY HEALED from : Fibromyalgia, Suicidal Thoughts, Depression, Anxiety, Drug Addiction + Alcohol Abuse
Intuitive Healer, Transformational Coach, Motivational Speaker.
Evolved Intuitive Empath
For People Who Have Had All Odds Stacked Against Them.
Lone Wolfs, Empaths, Warriors
Consciously Creating My Best Fucking Life!
Blessings Divine Queens & Kings, I'm Cher & This Is My Mission 💫
Growing up in an abusive and toxic environment, never receiving unconditional love or support and feeling like no one gave a fuck about me is why I do what I do! After successfully healing myself from fibromyalgia, suicidal thoughts, manic depression, chronic anxiety, drug addiction + alcohol abuse of 10 years, low self worth and now knowing who I was, I made a promise to my angels/God/my higher self that I would make it my mission and life purpose to help others who have walked similar paths. Who know abuse and survival as the NORM.
I now coach women and men through their transformational journey, giving them all the support they've ever required.
I offer courses for those that would like to do it on their own and/or don't have the financial ability to work with me one on one right now.

We have the power within to heal ourselves! 🧬
We must shift our consciousness and raise our vibration so we are in alignment with our higher self and divine soul purpose. When we DECIDE to choose ourselves and we DECIDE to change - ANYTHING IS POSSIBLE!
PREPARE FOR YOUR BLESSINGS so you don't gotta get ready!
Because they're ON THE WAY TO YOU RIGHT NOW! 👑✨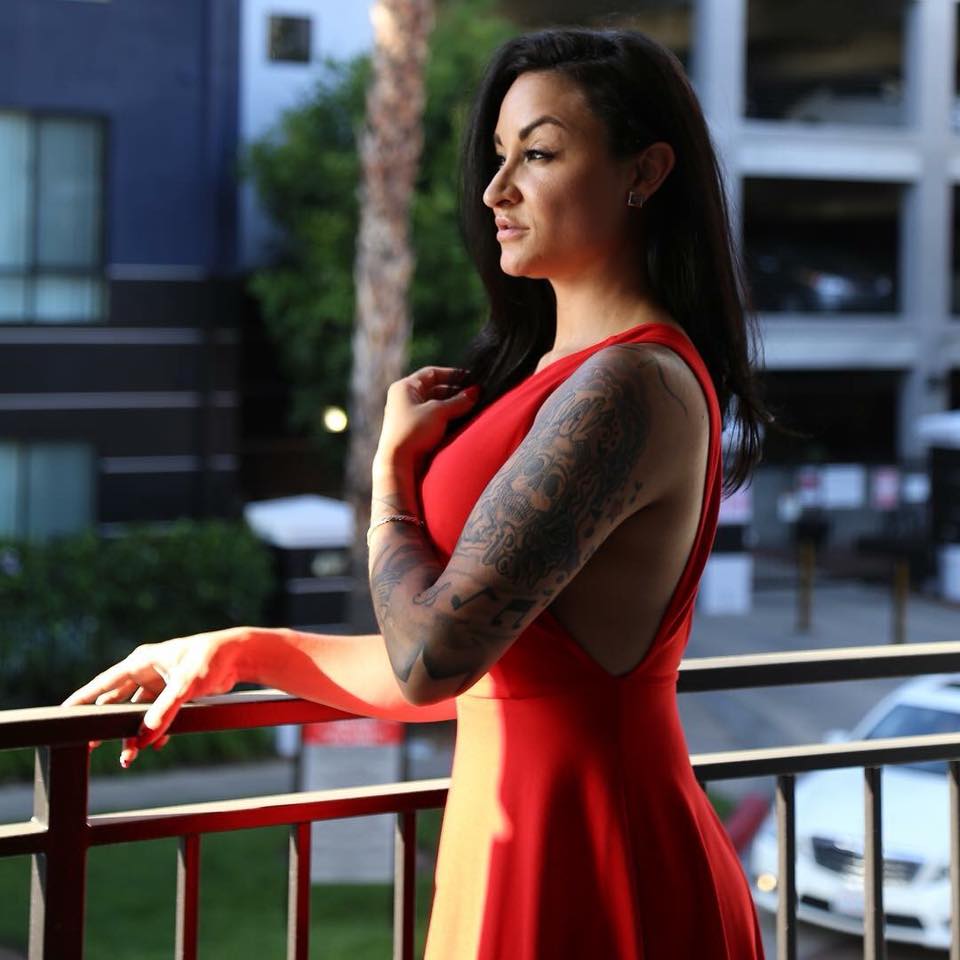 Mildly Relevant Facts About Me That May Or May Not Wish You Had a Blunt & Glass of Wine
Conscious Eater/Borderline Vegan - pretty much means that if I want NY Cheese Pizza Ima fuckin get it

😂

.

Cannabis > Alcohol.

DMT The Spirit Molecule. Enough said.

Love the shows : Travelers, Manifest, Power, Sense8, + Good Girls to name a few.

I'm not married.

I don't want kids.

I LOVE both these things about myself.

I'm half Puerto Rican and half mut European.

I love risky, adventurous, wild experiences

I used to be a bodybuilder and still train like a beast.

Intermittent Fasting is my thing.

If you count your macros I fucks with you.

Ego slayer.

Leo Sun, Scorpio Rising + Scorpio Moon. Mmhm triple alpha.

My intuition is my superpower.

Quantum Physics + Consciousness.

Music is life.

I love, A LOT, that's just what I do.

Alchemy, Astrology, Numerology, Angel Numbers, Synchronicity, Crystals, Tarot, Oracle Deck, you name it.

I hope to connect with you!

Subscribe to the Intuitive Conscious Creation Newsletter!

And have a sensational blessed fuckin day!
KIND WORDS FROM MY LOVELY CLIENTS
Motivation, self-confidence and energy are just a few things I struggled with before working with Cher. I'm so grateful that I had the opportunity to work with her as she successfully helped me through my divorce and overcoming the fear of failure, health issues I've struggled with for most my life and operating from my most authentic self. Since working with Cher I know I'm a better mom now, I fully love myself and have complete faith in myself that I can do anything I set my mind to!
"I am your biggest fan, your biggest believer, and the biggest life YOU changed! Girl without you I wouldn't be who I am now! The mother I am, the warrior I am now, AND ABOVE ALL ELSE I WOULDN'T LOVE MYSELF! Thank you, thank you for fighting, thank you for facing another day because I learned too, thank you for hope, for dreams, for ambition! For full self love and trusting when you couldn't even trust yourself. Cher Charón you have changed so many lives and with every life you have changed you have changed a family and this is how the world continues to strive. So NO matter what comes your way from here on out don't you ever change don't you ever doubt yourself and for the love of everyone and anything above do not ever change who you are!!"
- Haley
It is much gratitude and honor that I am writing to recommend the services of Cher Charon. I have been using Cher as a spiritual coach over the last few years. Whether it's one-on-one sessions or her valuable daily content, Cher does an excellent job of providing consistent guidance and spiritual support. Through her mentorship, Cher has helped me excel in life and business by incorporating a few simple shifts and learning how to properly utilize my energy. Cher brings a refreshing sense of business professionalism spiritual coaching industry. I would recommend the services of Cher Charon to anybody, and if you have any questions please feel free to contact me.
 - Kele Carter
"Cher is truly an inspiration! If you are struggling to find your purpose and fulfilling your desires, look no further. She exudes a calm confidence that makes you feel completely at ease. You will feel safe and empowered throughout your time working with Cher. She has the ability to see beyond your limits and create a formula to achieving your worth and the best version of you. Cher has a gift of transforming your struggles into success. She is a leader in this field and It can feel like such a relief to have someone walk with you down the path to discovering your true potential.  If you have been hiding behind your true potential and are ready to discover the best version of you, Cher is your woman! She won't let you down!"
- Selene
Enter Your Email Below to Receive The Intuitive Conscious Creation Newsletter